Hey "BD beauties"!
Most of you bloggers especially are aware of the
Cannes film festival
that's going in since the 15
th
and are also probably in the watch out for appearances for your favourite appearances on the red carpet. Personally, the celebs I was looking forward to see were Aishwariya rai, Eva longoria,
Cheryl cole
and sonam kapoor and I have to say I was pretty much impressed with all their appearances. In this post I have compiled the 'Best dresses' which are biased on my opinion. Comment below telling me who were your favourite and also comment below your eye makeup requests from the Cannes festival 2013!
Alessandra Ambrosio: I think she is the one who has rocked the metallic trend at Cannes 2013, this sequined cavalla really made her a show stopper.
Eva Longoria: First of all congrats to her for her master's graduation showing a great example for all those not sure about education as she being a busy 38 year old managed to do what she wanted. As for her red carpet appearance, I loved it. The dress isn't my favourite but she sure did rock it!
Emma Watson: She looked elegant and put together in this monochromatic Chanel gown. Although there isn't anything bold she sure did look quite right.
Freida Pinto: I wasn't a great fan of her other appearances at Cannes but she sure got this one right. She pretty much reminded me of a Greek goddess in this Gucci gown.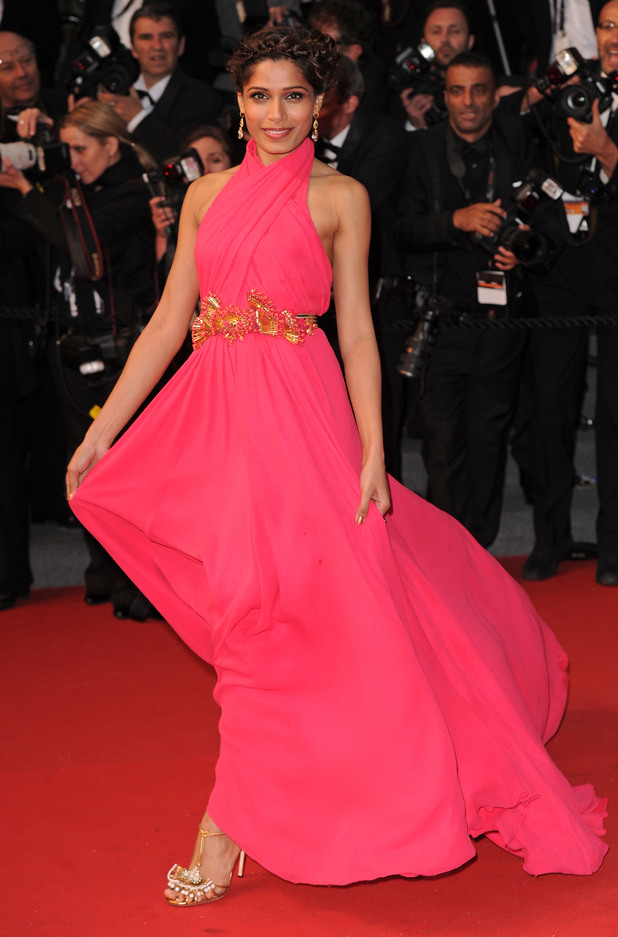 Isla Fisher: Again this is just a normal dress but this actress sure this pull off the meaning of elegance.
Jennifer Lawrence: She was on my best dressed list at the Oscars and she sure did it this time too, this body hugging Dior dress looked seamless and elegant on her and went really well with her old raspberry shade of lipstick.
Aishwariya Rai Bachan: By far off all the appearances she made on the red carpet at Cannes i think this was the best; she sure did rock the Elle saab gown especially with her posing.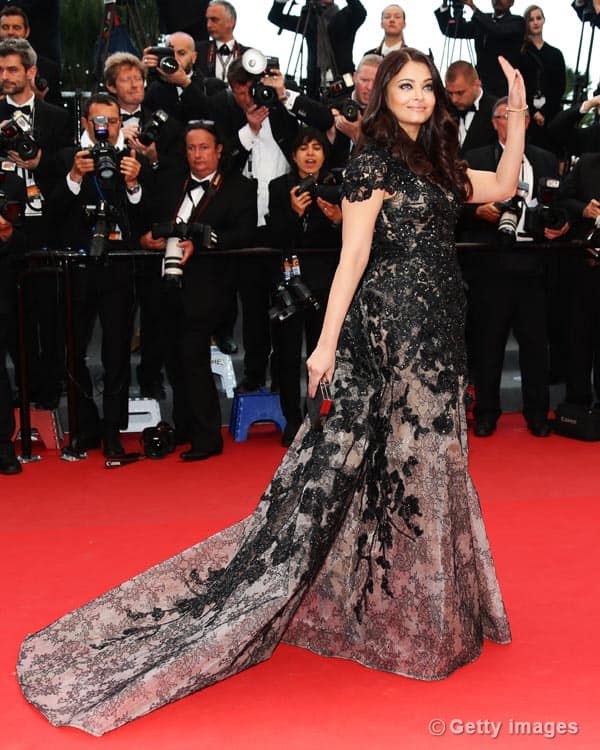 Marion Cotillard: Although i wasn't a huge fan of her bee hive hairstyle, the Dior high low sure did make her stand out. I really loved the colours in this dress i feel like a great way to be different on the red carpet without over doing it.
So there you go those were the 7 best dressed in my opinion at Cannes 2013. I will do a tutorial on Aishwariyas eye look in the grey EllE Saab gown so watch out for that. Have a great weekend :)
Quick Announcement: MY NYX NAIL POLISH SET GIVEAWAY IS ENDING ON THE 30TH OF MAY SO JUST 5 DAYS MORE GIRLS! HOPE YOU HAVE ALREADY JOINED IN IF NOT, DO SO
HERE
.
Xoxo Jeeshan